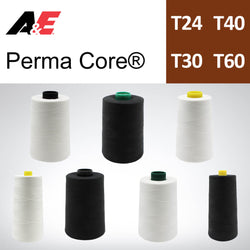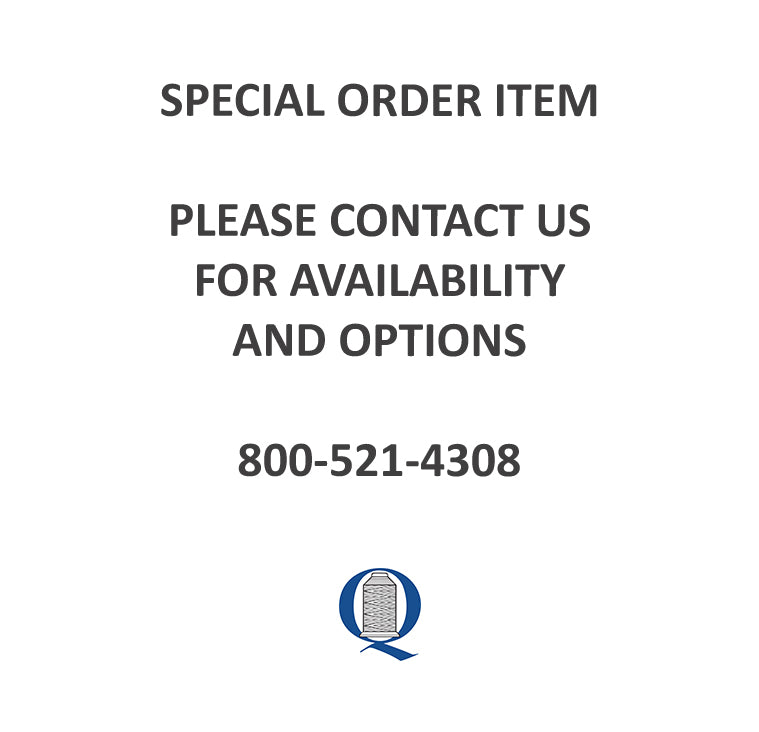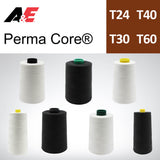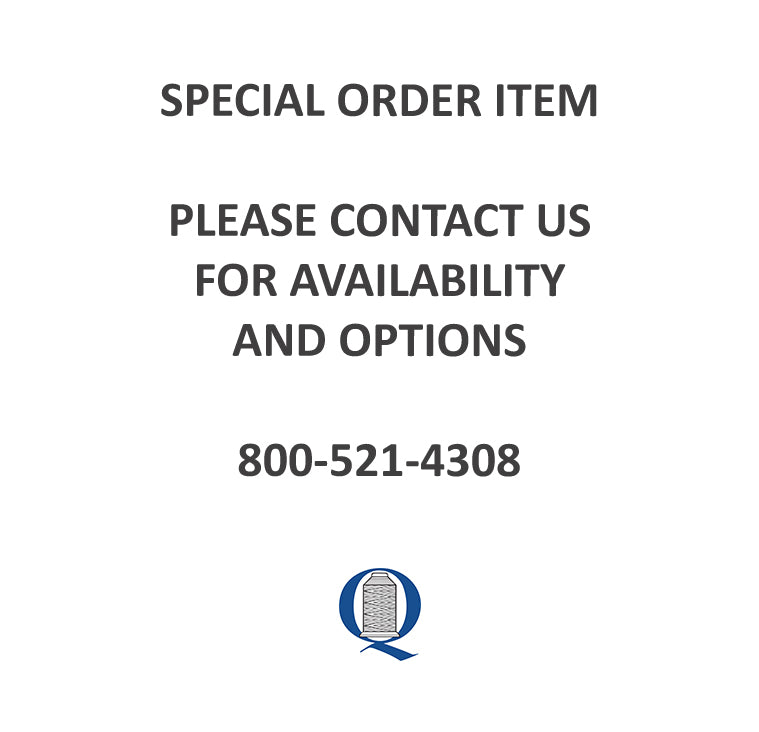 PERMA CORE®
---
Login for Details
Perma Core® Poly-Wrapped, Poly-Core Sewing Thread
A&E's Perma Core® is a premium core spun sewing thread manufactured with a continuous filament polyester core and polyester staple wrap for most sewing applications. The core spun construction delivers a thread with a higher strength and sewing performance over staple spun products, allowing for the use of smaller thread sizes.
Features:
Higher tensile strength over spun polyester threads
Excellent sewability and ply security
Recommended for automatic sewing machines (multi-directional)
Good seam strength and abrasion resistance
Very good color fastness
Applications:
Denim, workwear, ladies wear, menswear, activewear, personal protective equipment, intimate apparel, swimwear, bedding, mattresses, furniture, etc.
Sold by the spool.
SO=Special Order
| | | | | |
| --- | --- | --- | --- | --- |
| Characteristics | Perma Core T24 | Perma Core T30 | Perma Core T40 | Perma Core T60 |
| Break Strength | 2.77 lbs | 3.60 lbs | 4.55 lbs | 7.40 lbs |
| Recommended Needle Size | 75/11 | 80/12 | 90/14 | 110/18 |