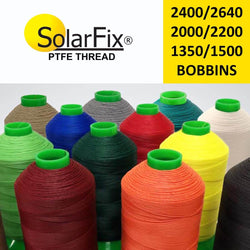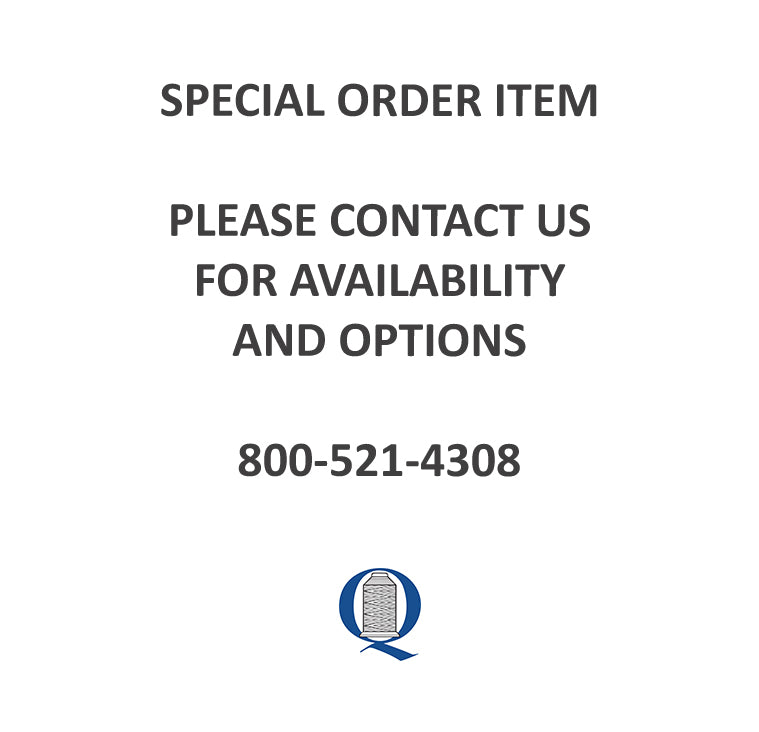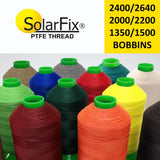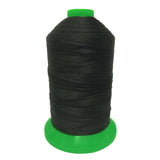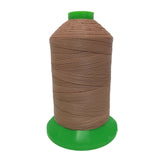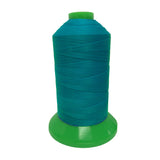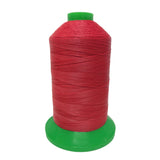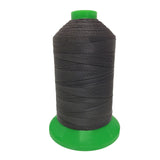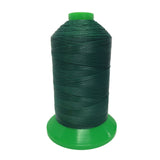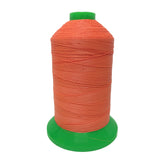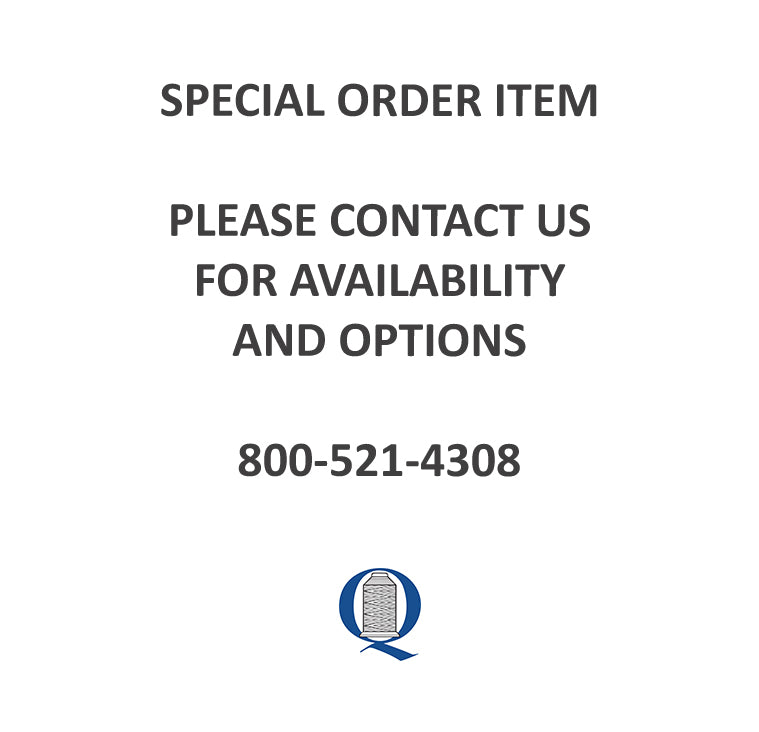 SOLARFIX® PTFE THREAD
---
Login for Details
SOLARFIX® PTFE THREAD
New cleaning guidelines require higher quality thread that will hold up to harsh chemicals while maintaining its strength and appearance. SolarFix® PTFE stays strong through repeated chemical cleanings as well as extended exposure to UV sunlight. SolarFix® PTFE also provides time & labor savings.
More sizes are available. Contact our Product Specialist Ben Pardue at ben@qualitythread.com.
Features:
Cleaning Chemical, Mildew and Environmental Resistance

Unaltered by any airborne chemical cleaners
Safe to clean with most cleaners*
Holds up to UV sunlight, salt water, and other harsh outdoor elements

Smooth Sewability & Efficiency

Consistency of the thread results in smooth sewing experience, less stops

Unique Manufacturing Process

Holds back tack; improves sewing speed

Interchangeable in Double Needle Sewing

SolarFix® works in both needles; you only need to stock one thread

Size Differentiation

Color-coded spools to help differentiate sizing faster

Large Inventory of Multiple Sizes and Colors

In stock and ready to ship

Every Spool of SolarFix® PTFE is Packaged in a Mesh Sock

Prevents thread from falling down the spool when sewing stops.
Allows thread to come off spools more easily while being pulled through the tensions of the machine.
By storing SolarFix® in a clean area, combined with the added protection of the sock packaging, you are ensured the ultimate sewing experience in PTFE thread.
Applications:
Awnings
Tents
Boat Covers
Marine Enclosures
Marine Upholstery
Architectural Structures
Pool Covers
Outdoor Furniture
Umbrellas
Hurricane Screens
Shade Sails
Medical Equipment and Accessories
Athletic Equipment and Accessories
Resources:
SolarFix® is AY Tech LLC's registered trademark for synthetic fiber, thread and yarn.